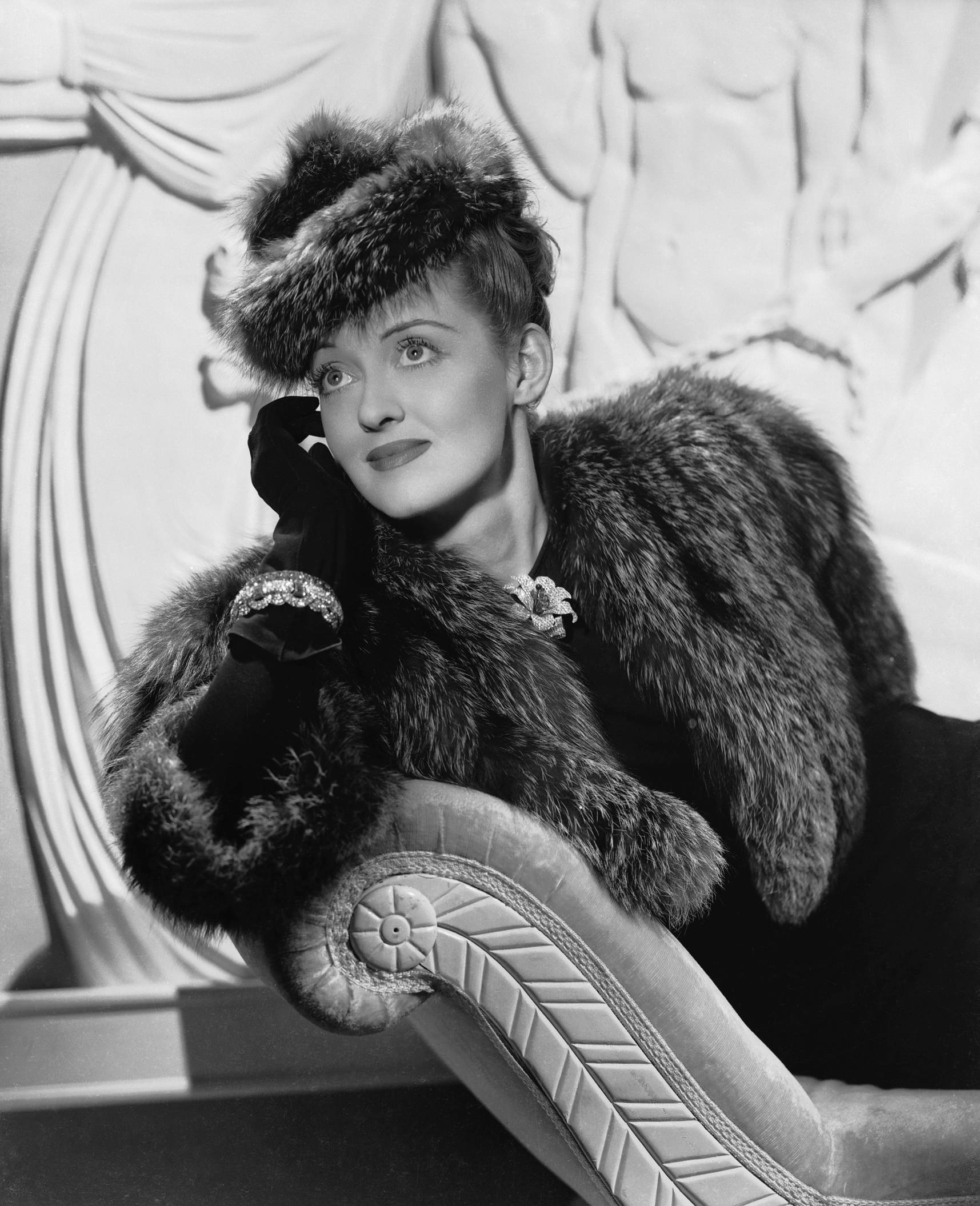 Bette Davis received her fourth Best Actress nomination for playing Judith Traherne, a careless young socialite diagnosed with a fatal brain tumor in the melodrama Dark Victory. I really did not know until yesterday that Bette Davis was actually a serious threat to win over Vivien Leigh. But we all know who got the award after all. I guess Greta Garbo and Irene Dunne might have got some votes after their big losses to Luise Rainer.
Dark Victory is a quite a mediocre and not very credible melodrama. I just really wasn't able to fully concentrate and it never grabbed my attention. The lowest point in it is easily the awful screenplay: it's full of mistakes and lacks every reality, though the character of Bette Davis is worked out quite well. Everyone else is so one-dimensional and I always thought that they were just there to make Bette Davis look better. You might think that Humphrey Bogart is great, but he really did not have anything to work with. He was (along with Ronald Reagan) the most useless character.
Bette Davis is an interesting case for me. I really love her works late in her career (All about Eve or Whatever Happened to Baby Jane?), because there's so much irony, wit and deep human drama in them, but I feel rather mixed about her earlier films. I love Jezebel or Now, Voyager, but I couldn't stand The Letter for instance. In many ways she's just like Meryl Streep: sometimes she gives amazing performances in great movies and sometimes she's just too melodramatic in awful films. So I was extremely worried about Dark Victory. It's true that people seem to love it, but that was the case with The Letter too.
I'm not saying that I am as disappointed as I was with The Letter, but this wasn't enough for me either. This role is 100% Bette and it totally fits her, but there was something again that I was missing.
But back to the role: this is a pure tearjerker with predictable character development. You know exactly what's going to happen, when and how. There are no surprises in the whole movie or in Bette's performance. That's not totally her fault actually, as it's more due to the horrible screenplay which really doesn't let her be complex, despite giving a baity role.
In the beginning, Judith is a charming, but reckless young girl, throwing parties, riding on horses, chatting, having fun. Her world however turns upside down, when she gets to know that she has cancer. Bette Davis showed the reactions of this young woman quite well: first she's in denial because she's afraid, but she eventually finds peace and prepares for death calmly. This aspect of Bette's performance is flawless, in my opinion. She understood Judith's emotions perfectly and got them across quite easily to the audience.
And here comes a very big BUT: she never really grabbed my attention. I'm not saying that I was not moved by her occasionally, but sometimes I had to force myself to pay attention to her as sometimes she was a bit boring. I don't mind when a performance is overly dramatic (see my review of Vivien Leigh), but this was a bit too much sometimes. Those big tears sometimes really made me angry. I would have sold half of my kingdom for some subtlety.
There are great and very memorable scenes though. Like the one where she discovers the truth at the doctor's office while watching her own case file or when she asks the singers to go on with the party, because "time doesn't sleep". These sequences really rocked and certainly impressed me and they made me rate her much more positively.
So to sum up, I saw a performance that disappointed me to a degree, but there are such strong scenes that I really cannot say that I did not enjoy it. I did not find her as great as everyone else, but she's quite good. My rating will be higher than you would think, but I find it reasonable.
So what do you think? Any thoughts or observations? I am EAGER and ANXIOUS to read the COMMENTS! :)